Rinse tank block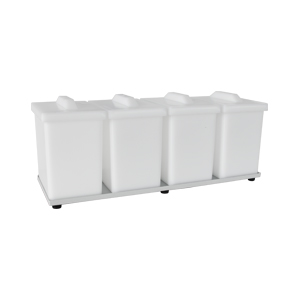 SWB4 flushing bathtub block

The SWB4 rinsing tank block contains 4 polypropylene tanks with a volume of 1.5 litres each, including lid. Thus, for each of the three process baths there is a separate rinsing tank as well as a tank for decapitating.

Composition:
4 tanks made of plypropylene with a volume of 1.5 litres:
3x Rinsing to the 3 active tubs in the unit
1x Decapering
5x PPH lid
Incl. specially coated stainless steel plate with non-slip plastic insert to protect against dripping liquid.
namerinse tank block
versionwith 4 tanks
modelPGG10
item No.695415