Kern PNJ 3000-2M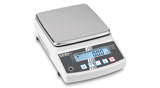 When you buy a calibratable KERN precision scale, you get the calibration costs of 70,- Euro for free.
precision scales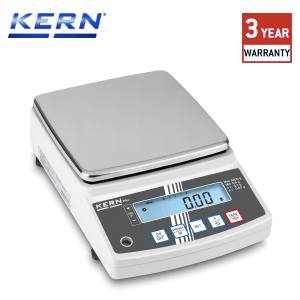 Kern PNJ 3000-2M calibratable precision balance
High quality gold balance with changeover facility in grams, pieces or % and capacity. Process reliability thanks to automatic internal adjustment.
Features:
- Automatic internal adjustment, guarantees high degree of accuracy and makes the balance independent of its location of use
- Adjusting program CAL for quick setting of the balance accuracy using an external test weight
- High-quality tuning fork measuring system for steady weight values and continuous weighing
- Capacity display: A bar lights up to show how much of the weighing range is still available
- Precise counting: The automatic reference weight optimization of reference weight gradually improves the average piece weight value
- Compact size, practical for small spaces
- Large, shock proof weighing plate made of stainless steel
Technical details:
Weighing range: 3200 g
Readout: 0.01 g
Verific. Value: 0.1 g
Weighing plate: 190 x 190 mm
Dimensions (L x B x H): 196 x 293 x 89 mm
Weight: 2600 g
Mains operation: 230 V/ 50 Hz
Please order verification at the same time, initial verification at a later date is not possible!
| name | manufacture | version | Capacity | legibility | item No. |
| --- | --- | --- | --- | --- | --- |
| precision scales | Kern PNJ 3000-2M | calibratable | 3200g | 0.01g | 691138 |