Loctite light-cure adhesives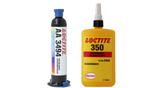 Light-curing UV adhesives for gluing in watch glasses or transparent jewellery stones.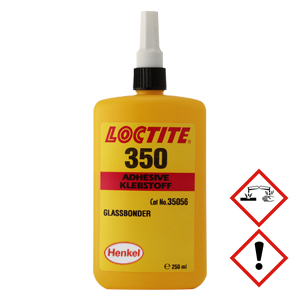 LOCTITE AA 350 - light-curing adhesive

Transparent, amber, UV light-cure acrylic adhesive, offering resistance to humidity and chemicals. Well suited for bonding glass and metals. Best suited for bonding glass to metals, ceramics and plastics. Ideal for bonding watch glasses, as well as jewelry stones. Tack-free time is 20 secs and fixture time 15 secs. Depth of cure is 4 mm and service temperature range is -40ºC to +120ºC.

Properties:
• Cures on demand
• Resistant to humidity and chemicals
• Ideal for bonding glass and metals
• Suitable for plastics and ceramics too

Technical data:
Hand strength: 15 sec
Surface dry: 20 sec
Through-cure depth: 4 mm
Viscosity: 4,500 mPa-s
Application temperature range: -40°C to +120°C
Colour: transparent, light amber
Content: 250 ml

This adhesive is cured using a UV curing device such as Boley No. 695850 or 695855.
namelight-cure adhesive
manufactureLoctite AA 350
Handfest15 Sek.
Troken20 Sek.
contents250 ml
item No.507815