Loctite Threadlocking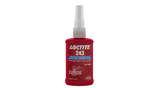 Low- to high-strength threadlockers for securing and sealing threaded connections.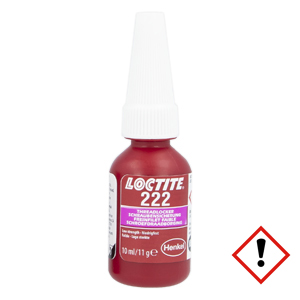 LOCTITE 222 - Threadlocking

Low-streng threadlocking suitable for all threaded metal connections. Easy disassembly and well suited for small screws, which could break during disassembly. Ideal for adjustment or set screws.

Properties:
• Ideal for low-strength threadlocking of adjusting screws and set screws
• Prevents loosening by wearing watches
• Permits disassembly with screwdrivers
• Especially suited to small thread sizes

Technical data:
Version: low strength, universally applicable
Fixture time (steel): 15 min
Fixture time (brass): 8 min
Breakaway torque: 6 Nm
Service temperature range: -55°C to +150°C
Colour: purple
Content: 10 ml
nameThreadlocking
manufactureLoctite 222
Handfest15 Min.
versionlow-strength
contents10 ml
item No.507861