Loctite Threadlocking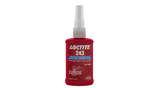 Low- to high-strength threadlockers for securing and sealing threaded connections.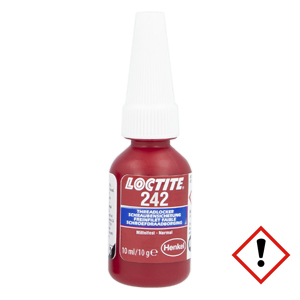 LOCTITE 242 - Threadlocking

Medium-strength threadlocking suitable for all threaded metal connections. Nuts and screws are secured against loosening and vibration and sealed at the same time. Ideal for securing and sealing screwed crown tubes and pushers, pusher screws, as well as bracelet, case back and bezel screws.

Properties:
• Medium-strength threadlocking
• Prevents loosening by wearing watches
• Permits disassembly with screwdrivers
• Fast fixation
• Thixotropic to reduce adhesive migration

Technical data:
Version: medium-strength, universally applicable
Fixture time (steel): 5 min
Fixture time (brass): 15 min
Breakaway torque: 11,5 Nm
Service temperature range: -55°C to +150°C
Colour: blue
Content: 10 ml
nameThreadlocking
manufactureLoctite 242
Handfest5 Min.
versionmedium strength
contents10 ml
item No.508200