Attention
In connection with your ear stud order you will receive 2 Studex advertising posters and 10 balloons for free!
ear piercing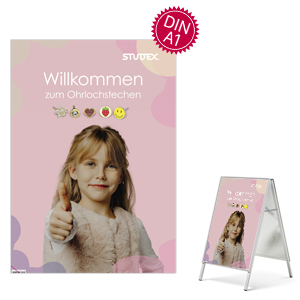 Studex Promo Package

Draw attention to ear piercing - with advertising in front of your shop. The Studex promo package consists of two DIN A1 poster and ten balloons.

You will receive this promo package together with your ear stud order.
nameear piercing
manufactureStudex
additionPoster + Luftballons
item No.776989