Bergeon Quick-Service
Watchmaker's toolkit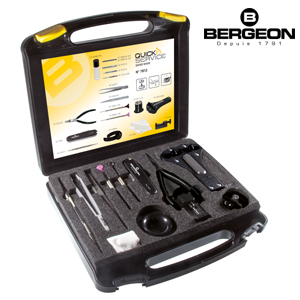 Service case for the quick service "Bergeon"

High quality service case from Swiss production for the Quickservice. Small tool case with all special tools required for the battery and band change of wrist watches. Bergeon quality tools in a practical case, which you can also use as a promotional gift for your customers or as a bonus for your employees.
Composition see bl. assembly overview.
Weight: 650 g
Compilation: 18 pcs.
BERGEON - No. 7812
nameWatchmaker's toolkit
versionService case
manufactureBergeon
composition18-parts
item No.510599