movement holder with span button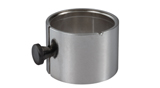 Universal movement holder made of metal, reversible with clamping knob and quick release.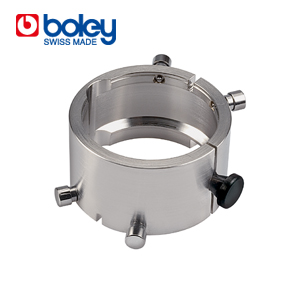 Movement holder with spann button and pushers
Reversible movement holder made from metal with span button and pushers. By pressing the button, the movement holder is opened quickly and the movement can be insert fast. The round shape with inside edge gives the movement around the best possible support.
Movement Size: ETA 7750 - 7758
Weight: 45 g
namemovement holder
versionwith tension knob
calibreETA 7750-58
additionreversible
item No.511590