Tool Star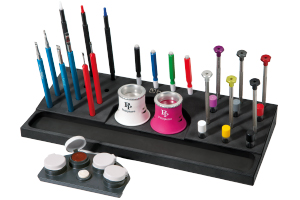 Professional workstation for watchmakers. Clear and comprehensive tool station for a tidy and organized workplace with following advantages:
• Creating work efficiency through quick access.
• Better overview, since all tools are in place.
• Save space for move than 25 watchmakers' tools.
• Modular extension through suitable tools.
• Less tool loss and therefore cost savings.
• Swiss made.