Hand removing tool
Hand removing tool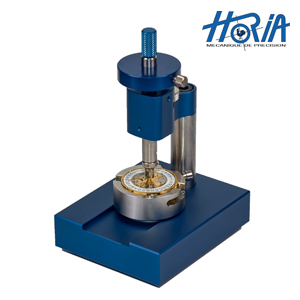 Tool for removing hands Horia

Professional tool for removing hands from Horia for contactless lifting of hands on sensitive dials. Due to the adjusting screw for height adjustment of the spindle and the attached stop, the height of the spindle can be adjusted exactly to the movement.

Scope of delivery:
- Tool for removing hands
- Spindle with blue adjusting screw
- Height stop

The spindle extractors and the tips are not included in the scope of delivery and must be ordered separately.
nameHand removing tool
versionmit Höhenanschlag
manufactureHoria
item No.606850