micro-burner - set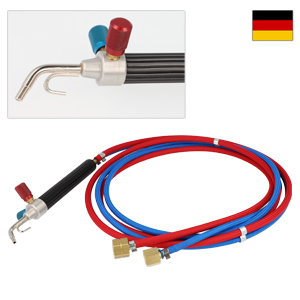 Mini-micro welding torch
The mini-micro welding torch is for soldering, smelting, annealing and especially for welding and brazing small parts.
Composition:
• 1 mini-welding torch with 2 m of each type of hose including threaded unions
• 12 steel nozzles 18 to 25 for propane / oxygen mixture
Applicable with:
• Propane/oxygen up to max. 2400°C
Not compatible with the melting insert no. 510423!
namemicro-welder
additionwithout melting fitting
manufacturemini
versionAllgas
item No.510422