selections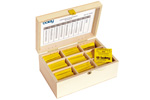 Bontech selections for watch-glasses

All selections are supplied in practical selection boxes. The sizes are selected on the basis of the most commonly-used sizes.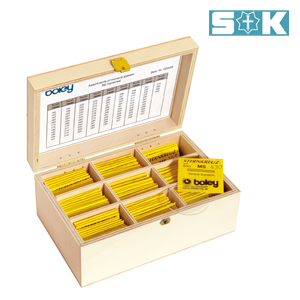 Assortment of flat-MS mineral glasses
Set of the 100 x most common "Sternkreuz" MS mineral glasses with a thickness of 1.0-1.1 mm.
Contents: 100 glasses between Ø 140 to 400 Includes wooden box for free!
Mineral glasses Made in Germany
nameMS
VersionAssortment
sizeBestseller
contents100 pieces
item No.025559