One Dip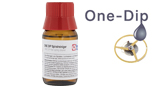 Note: Hazardous product
hairspring cleaner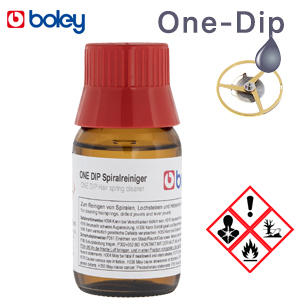 Hairspring spring cleaner "One-Dip"

The hairspring and jewel cleaner "One-Dip" is for cleaning hairsprings, drilled jewels and lever jewels. Suffice a brief immersion in the solution, to loosen dirt and gummy oil. One dip leaves a very thin protective layer against rust and moisture influences. Shellac is not dissolved during immersion.
Replacement for Elma Spirol.

Contents: 60 ml
| name | version | manufacture | contents | item No. |
| --- | --- | --- | --- | --- |
| hairspring cleaner | degreasing | One Dip | 60 ml | 507995 |