Memory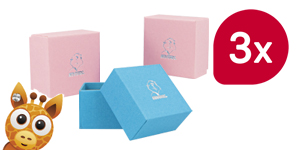 With the purchase of 3 PU (á 6 pairs) Silence 75 ear studs
FREELY ASSORTED ACCORDING TO YOUR CHOICE -
receive the promotional package "3x Kids Memory" FREE during the promotional period!
ear studs - promotion package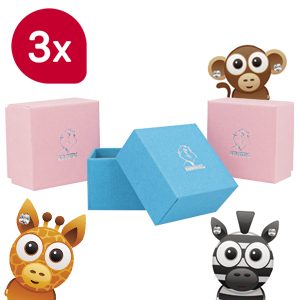 Promotion package "Memory"
Order 3 PU's (á 6 pairs) Silence 75 ear studs
- FREELY SORTED ACCORDING TO YOUR CHOICE -
and receive the promotion package "memory games" FREE of charge during the promotion period!
Promotion package consisting of: 3x memory games "Animal World" (assorted colours)
Only while stocks last!
nameear studs - promotion package
Present3x Memory Set's
for free at3x 6 ear studs
item No.776581