quartz movements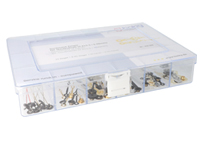 Assorted hands for quartz clocks

A practical selection of hands, bushed with the Euro-norm fitting, to suit quartz clock movements such as Junghans - Kienzle - Hechinger - UTS.

Contents: 20 pairs of hands of the commonest shapes in yellow and black.

clock hands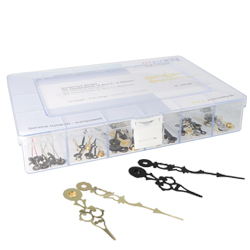 Practical assortment of different clock hands for quartz movements. All hands with the Euro long hole standard fit, suitable e.g. for UTS 838 quartz movements or UTS 817 quartz pendulum movements.
Contents:
23 pairs of hands in yellow, chrome and black:
9 Secondhands
incl. shapely assortment box
nameclock hands
typeselection
contents23 Paar
item No.056990