ONEOF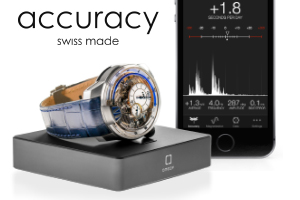 New, innovative watch testing devices made by ONEOF for a full check-up of your mechanical timepieces – also for magnetization.
It is that simple:
Download the ONEOF app from your app store and connect the Accuracy2 or Accuracy Boutique Edition with your smartphone or tablet (iOS or Android) and off you go!
Gebr. Boley is the official ONEOF distributor in Germany!