grinding wheel fitting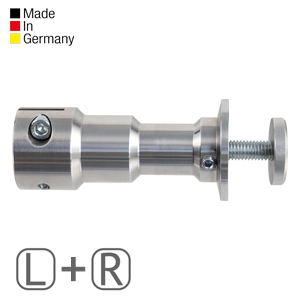 Grinding wheel attachment - Universal

Universal stainless steel fitting for grinding or polishing wheels with straight bore, which cannot be mounted on conical polishing tips. This high-quality manufactured grinding wheel holder has an additional lock and can be used on the left or right side of the spindle.

Technical details:
Mandrel: 8mm
Application: left and right
Spindle mounting: 14mm flange

Suitable for Greiner POLIMAXX, PA-310, PT1-1, PT-1-2, PM100.4 and many more.
namegrinding wheel attachment
feed14mm
versionleft + right
typePolimaxx / PA-310 / PT-1 / PT-3
item No.692059