Fossil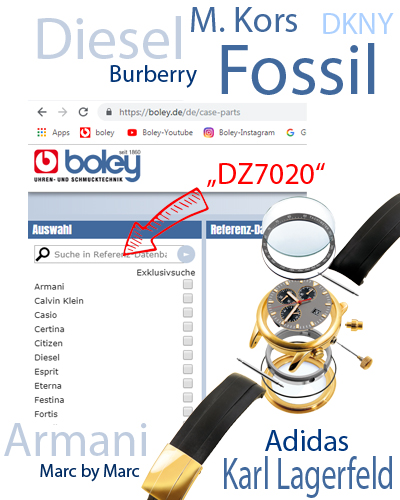 We have expanded our reference database for you.
We have expanded our fossil database and opened the books for you.
You are searching for original spare parts such as crowns, glasses, straps or seals for
* Adidas
* Armani
* Burberry
* Diesel
* DKNY
* Fossil
* Jacobs
* Karl Lagerfeld
* Marc by Marc
* Michael Kors
Simply enter the model number from the back of your watch into our database. You will quickly and easily find the desired spare parts, the price and the delivery time.