battery market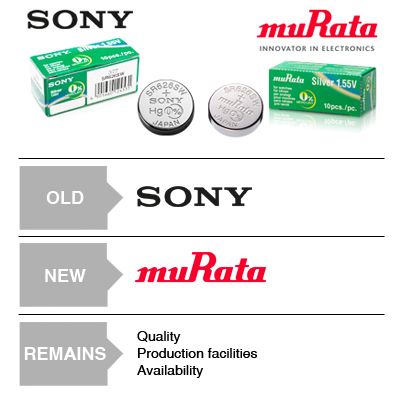 Murata replaces Sony button cells
Sony has divested its battery business and will be taken over by Murata.
The Japanese company Murata is already very successfully established in the industrial battery business and has been producing button cells for Sony for years. Due to the withdrawal of Sony from the battery business, Murata has also taken over the distribution of the button cells.
Murata button cells are manufactured on the same production line with the same production team. This ensures that you continue to receive the quality and longevity you are accustomed to.
Murata button cells will be available from January 2020.