watch service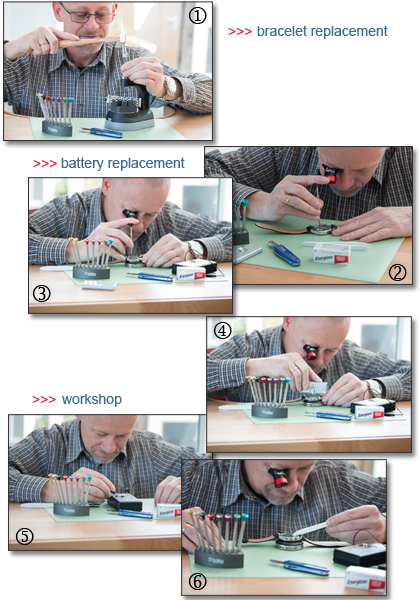 Actively advertise for your watch service!

Most watch and jewellery shops are still closed. So use your free time to position yourself appropriately after the "shutdown" and actively promote your watch and jewellery service in the workshop - online and offline.
Gebrüder Boley will provide you with various image material free of charge for the

• Professional bracelet replacement
• Professional battery replacement
• General workshop work
which you can download or request by email at info@boley.de. Now more than ever, it is important to emphasize the service advantages of your own workshop and to promote them aggressively. We want to contribute to this with the enclosed pictures.
Stay healthy!
Your Boley Team
>>> download <<<