Tracking and tracing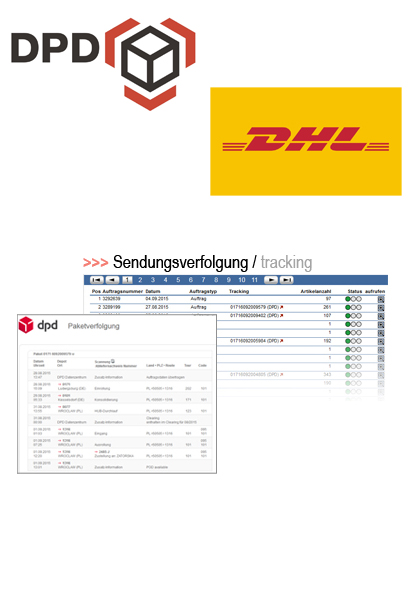 Always keep an eye on your order and always know the status of your shipment.
As soon as we receive your order, you can already see the picking status at the light of the traffic lights. A yellow signal means that your order is in the warehouse and is currently being assembled, green traffic lights indicate that the shipment is already packed and on its way to you.
Did you know that the processing time of your order between incoming and outgoing goods takes only 10 minutes on average?
We have now also integrated a tracking function. With a simple click you will be forwarded directly to the carrier of your shipment and can thus track the progress of your shipment exactly.